Omaha, NE Divorce and Family Law Lawyer, Philip Katz
Philip Katz is a career divorce and family law lawyer who has practiced exclusively in family law for over a decade. Philip thrives on challenge. Give him a tough set of facts in a divorce or a never-before-seen legal issue and you will see an advocate eager to tackle the obstacles. More importantly, Philip approaches his cases with solution based advocacy in mind trying to resolve cases without the necessity of trial so that his clients can move on with their lives intact.
Whether in the negotiation room or the courtroom, Philip takes on complex issues with creativity and enthusiasm. Because of Philip's extensive litigation background combined with his past experience as an elementary school teacher, clients get the benefit of a knowledgeable and experienced litigator as well as a compassionate individual. A father of three, Philip knows that divorce and family law clients want an attorney who understands everything from the value of a business to the value of being able to tuck their children in bed at night.
Education and Experience
Philip earned his Bachelors Degree from the University of Wisconsin Milwaukee in 1999. He then received his Juris Doctorate from Creighton University School of Law in 2005.  Attorney Philip Katz is a member of the American Bar Association, the Nebraska State Bar Association (NSBA), and the Omaha Bar Association. Within the NSBA , Philip has served in several leadership roles including as Chair of the family law section for two consecutive years (2015 to 2016).
In 2012, Philip authored "Cesar v. Alicia & Its Progeny: Major Changes to Nebraska Paternity Law: Consequences Intended & Otherwise, an article appearing in the Nebraska Lawyer magazine. He presented and spoke at numerous legal seminars on various family law related topics. These topics include the changing paternity laws in the State of Nebraska, and the complexities of dividing retirement accounts in divorce. He led a panel discussion of psychologists addressing the changing roles of mental health professionals across Nebraska in child custody cases, and has also presented twice on issues affecting military members in divorce.
What sets Philip apart from other outstanding lawyers is his relationship with clients, enabling them to trust both his legal skills and his ability to see them through one of the toughest periods of their lives.
More:
See more about what Philip's clients have to say about working with him on his Lawyers.com listing.
See Philip Katz's  Curriculum Vitae 
Contact Philip Katz Today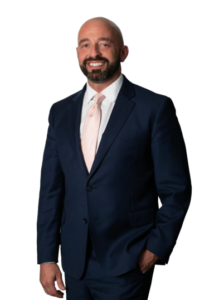 Areas of practice:
Divorce
Custody
Prenuptial Agreements
Family Law
Paternity
Cohabitation Agreements
Divorce with complex marital estate division
Child Support
Marital Agreements
High net-worth Divorce
Alimony
Legal Separation Agreements
No Fault Divorce
Marital Property Distribution
Domestic Partnerships
Military Divorce
Marital Property Settlements
Name Changes
Annulment
Equitable Distribution
Domestic Violence
 Domestic Relations
 International Family Law
Non-Traditional Family Law
 Matrimonial Law
 Gay and Lesbian Family Law